最近見た商品
最近見た商品がありません。
履歴を残す場合は、"履歴を残す"をクリックしてください。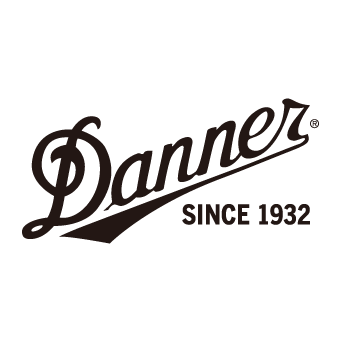 An American outdoor boots brand established in 1932 with its headquarters currently residing in Portland, Oregon.
They were initially a work boots manufacturer, and they produced and sold work boots at a lower price points. The brand gained popularity at shipyards to be known as "logger's boots".
They added their hiking lines in the 1960 releasing the "Mountain Trail" style. This style was extremely popular among backpackers. In 1979, a new style "Danner Light" was released as the first in the world to use Gore-Tex in a boot. Even today, using Gore-Tex in a new style of boots requires a physical sample to be approved on Gore-Tex standards. Only those that passed this test can use Gore-Tex material.
The U.S. military such as Army, Navy, and Air Force as well as some in Japan Self-Defense Forces wear this brand on duty, so their quality and performance are proven. They maintain their status as the top brand among work, hunt, and military categories today.
Not only in the outdoor market, they seat as the top brand as a fashion boots market as well.
1932年創業のアメリカのアウトドアブーツブランド【Danner】(ダナー)。
本社はオレゴン州ポートランド。
当初は、ワークブーツを生産する工場で、低価格のワークブーツを製造・販売。
第二次世界大戦中に、「造船所の靴」と呼ばれる樵用の作業靴メーカーとして有名になった。
1960年代には、ハイキングブーツを生産ラインに加え、「マウンテントレイル」というモデルを発表。当時、このモデルはバックパッカーの間で絶大な人気を博した。
1979年には、「ダナーライト」というモデルで、世界で初めてゴアテックスをブーツに採用する。今現在でもゴアテックスを使用する際は、必ずゴアテックス社にスタイル毎に送り、基準をクリアするための何段階ものテストを行った上で、テストに合格したスタイルのみゴアテックスのブーツとしている。
アメリカ陸軍・海軍・空軍や日本の一部自衛隊にもブーツが採用されている為、品質や機能性に関しての実績は十分。 現在に至っても、ワーク、ハンティング、ミリタリー、それぞれのカテゴリでトップブランドとしてのポジショニングを確立。
日本ではアウトドアシーンではもちろん、ブーツファッションのトップブランドとしての地位を確立している。
Danner | Official Site
http://jp.danner.com/